Bodhgaya is for buddhists what Mecca is for muslims. It is the place Gotama Buddha chose for his biggest life project – self awakening. He set under the Bodhi Tree for 40 days. That exact spot is clearly marked by the tree and the stupa (the tree is a close relative from the original Bodhi tree).
Arriving to Bodhgaya
You can come by plane to Gaya and than take taxi to Bodhgaya. I think airplanes from Mumbai and Delhi go directly to Gaya few times a week
By train from Varanasi or some other place- from Varanasi it takes about 4 hours
By bus or by taxi – road traffic in India is very slow, but if you want the luxury of traveling alone with the driver, the taxi will cost you around 7 000 Rupees.
Price of accomodation
Bodhgaya offers a lot of accommodation which is cheap and better (cleaner) than in most of India.
Be aware that sometimes, e.g. when Dalai Lama decides to visit Bodhgaya, it can get very crowded. Some speak of 200 000 people attending  those Pujas (holy ceremony).
Some very nice guesthouses are not listed on online services such as Booking.com. Here are 2 very nice guesthouses:
Harsh & Yash guesthouse  – we payed 900 Rupee a night for a nice room with bathroom and terace
Mohammad's House – cheap and nice for a long stay, accompanied with a great restaurant
Places to see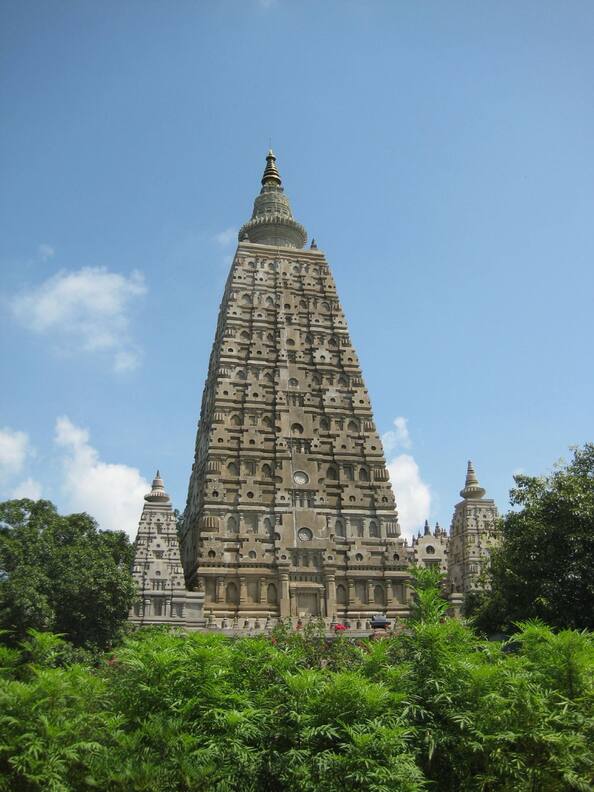 You will probably spend most of the time near Bodhy Tree – in Mahabodhi Temple. You'll see many monks and lay people over there, all absorbing the energy of the place. Some stay and meditate overnight in a mosquito nets. For that experience you'll need to pay few hundred Rupees but it's worth it.
There are many temples around, Thai temple, Nepalese, Tibetan, Lao and others. You can join Puja in Thai temple in the morning and check how tibetans spend their time in the afternoon.